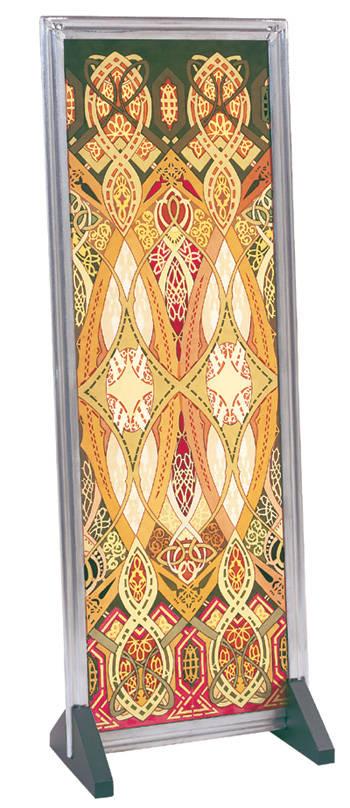 Sullivan Stencil Stained Glass Panel
by Dankmar Adler & Louis H. Sullivan
Item #9103
Dimensions: 6 1/2" x 18"
*Acrylic stand or wooden easels included
$65.00
The pattern is adapted from the Chicago Stock Exchange Building created by Adler and Sullivan. The thirteen-story skyscraper contained offices, banking facilities, and a spectacular two-story trading room. In 1977, the Art Institute undertook reconstruction of the Trading Room, using as a basis preserved fragments of Sullivan's elaborate stencils, pilaster capitals and art glass.
We charge a flat-rate for shipping, based on the price of an item. In many cases, you may receive a partial refund of the shipping charge, if the flat-rate is more than what the actual shipping will be. Contact us for details.