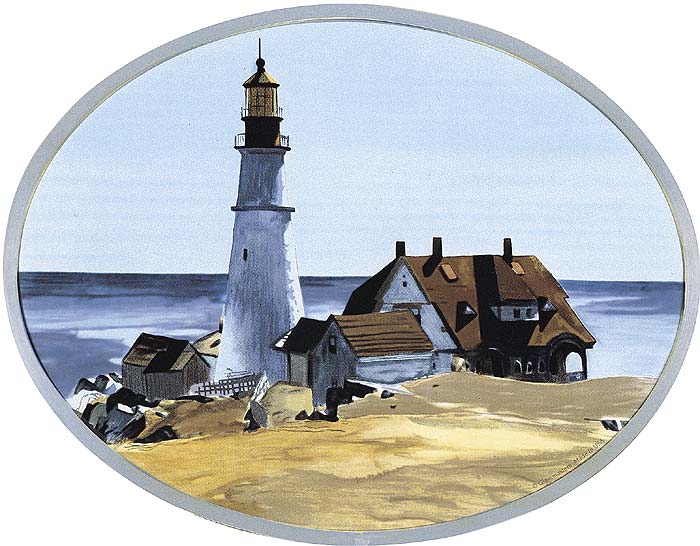 Portland Head Lighthouse Stained Glass Panel
by Edward Hopper
Item #724
Dimensions: 9 1/2" x 7 3/8" Oval
$38.50
The Portland Head Lighthouse was completed in 1791 under the orders of America's first president, George Washington, and since has become the world's most photographed lighthouse, renowned for its historic and artistic appeal.
The grandeur and serenity of this famous old lighthouse scene was depicted in watercolors by famed American artist, Edward Hopper. His painting now hangs in the Museum of Fine Arts, Boston, and has been faithfully recreated by the artisans of Glassmasters.
We charge a flat-rate for shipping, based on the price of an item. In many cases, you may receive a partial refund of the shipping charge, if the flat-rate is more than what the actual shipping will be. Contact us for details.