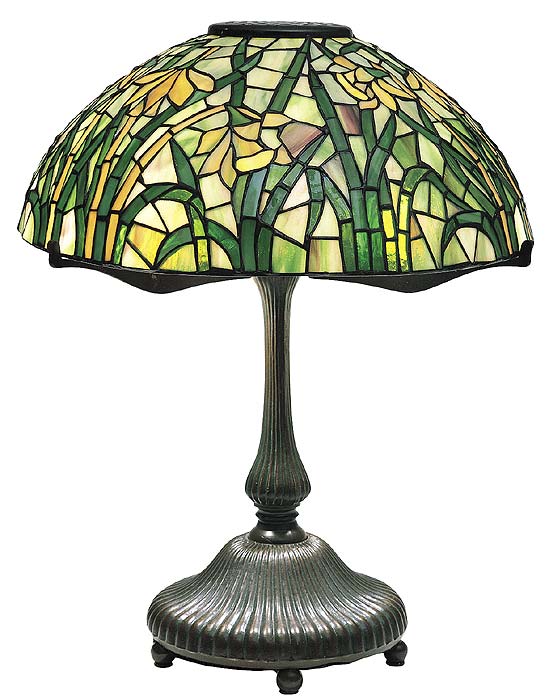 Daffodil Stained Glass Lamp
by L.C. Tiffany
Item #690
Height - 20"
Shade - 16" width
Base - 8 5/8" width
(double sockets for 60 watt bulbs)
$350.00
As an artist, Louis Comfort Tiffany continually experimented with different techniques and expressions of stained glass design. The Daffodil Lamp portrays the combination of artistic genius and technical precision for which Tiffany Studios is famed.
Shaping the lampshade as a globe is much more difficult than using a cone shape. The cone slants in only one direction, but with the globe shape, the craftsman must fashion the stained glass to curve in both a horizontal and vertical plane.
We charge a flat-rate for shipping, based on the price of an item. In many cases, you may receive a partial refund of the shipping charge, if the flat-rate is more than what the actual shipping will be. Contact us for details.