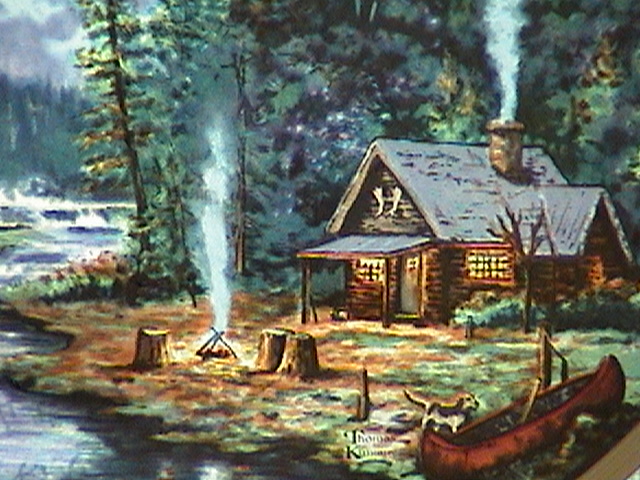 Enlarged to show detail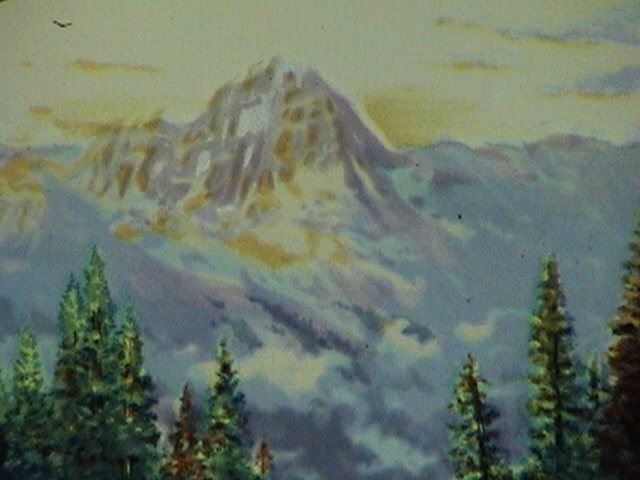 Enlarged to show detail
The End of a Perfect Day Stained Glass Panel
by Thomas Kinkade
Item #721
Dimensions: 9 1/2" x 7 3/8" Oval
$39.50
WINNER! 1994 Lithograph of the Year!
WINNER! 1994 Collector Editions Award of Excellence!
Subtitled, "A Quiet Evening at Riverlodge," this nostalgic stained glass design evokes the warm feelings of a campfire and a setting sun at the end of a truly perfect day.
We charge a flat-rate for shipping, based on the price of an item. In many cases, you may receive a partial refund of the shipping charge, if the flat-rate is more than what the actual shipping will be. Contact us for details.