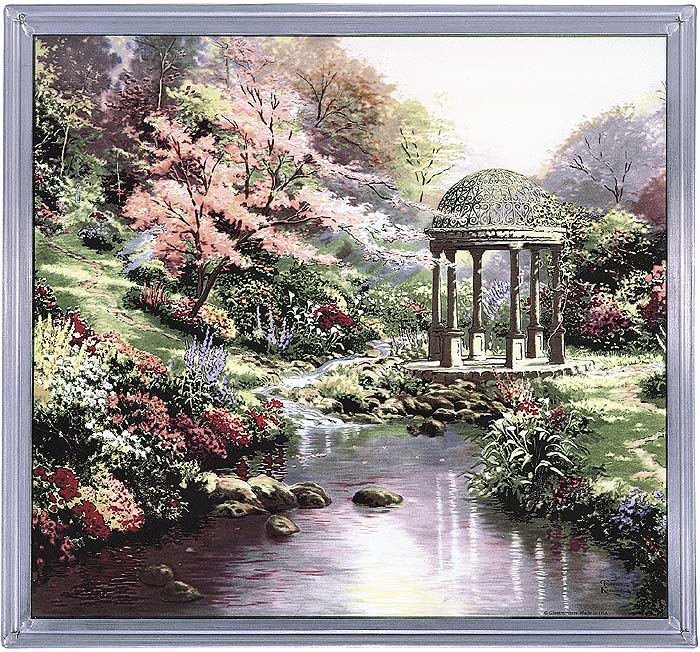 Pools of Serenity Stained Glass Panel
by Thomas Kinkade
Item #723
Dimensions: 13 1/8" x 12 1/8"
*acrylic stand or wooden easels
also included
$74.00
Intensely brilliant colors contrast with gentle pastels and softly filtered light in this picturesque garden. Reminiscent of Eden, the landscape uses glowing luminescence to lure the viewer into the depths of the water, then up to the heights of heaven.
We charge a flat-rate for shipping, based on the price of an item. In many cases, you may receive a partial refund of the shipping charge, if the flat-rate is more than what the actual shipping will be. Contact us for details.