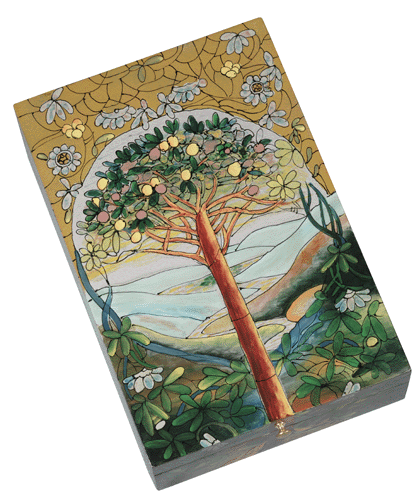 Tree of Life Enamel Box
by L.C. Tiffany
Item #1004
Dimensions: 11 3/4" x 7 3/4" x 3"
Hand-painted enamel finish,
lined; brass hinges
$90.00
With branches stretching heavenward, the tree symbolizes eternal life. Louis Comfort Tiffany, a nature lover, frequently used trees in his scenes. He wrote, "The soft meadows from which the tree has its birth, represents the earliest stages of life" which captures the spirit of his creation.
We charge a flat-rate for shipping, based on the price of an item. In many cases, you may receive a partial refund of the shipping charge, if the flat-rate is more than what the actual shipping will be. Contact us for details.