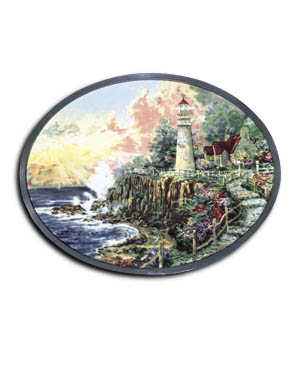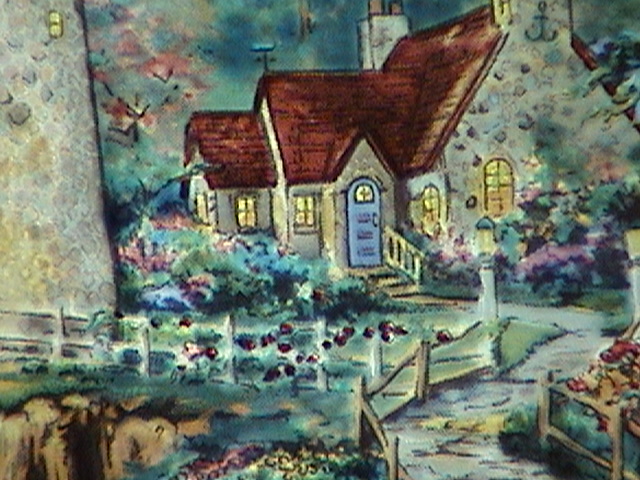 Image enlarged to show detail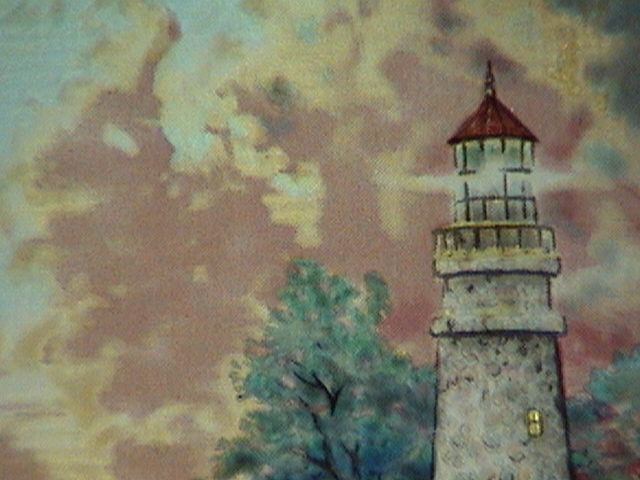 Image enlarged to show detail
The Light of Peace Stained Glass Panel
by Thomas Kinkade
Item #718
Dimensions: 9 1/2" x 7 3/8" Oval
$38.50
WINNER! 1997 Lithograph of the Year!
The moment when the storm ends, and peace is returned to the land, is brilliantly captured in this dramatic Kinkade design. The lighthouse stands as a beacon, a safe haven against the storm. The light bursting through the clouds looks almost as if the heavens themselves were opening to bless the earth. This inspirational reproduction is lovely in Glassmasters' kiln-fired stained glass.
We charge a flat-rate for shipping, based on the price of an item. In many cases, you may receive a partial refund of the shipping charge, if the flat-rate is more than what the actual shipping will be. Contact us for details.